HGM Stone Pulverizer, Stone Powder Grinding Mill
2017-08-24 08:47
Basic information of stone pulverizer, stone powder grinding mill





Name: HGM series superfine powder pulverizer
Brand: Clirik
Model: HGM
Use Range: stone powder grinding, can be widely used in limestone, feldspar, calcite, calcium carbonate and other more than 100 kinds of stone materials grinding.
Application Area: our superfine stone pulverizer is one of mining equipment, it can be widely used in the industry of mining, chemicals, transportation and other engineering industry areas.

Advantages of stone pulverizer, stone powder grinding mill





1.High efficient, compare with other stone powder grinding mill, our stone pulverizer have a longer service life, it's about as 2 or 3 times as loner than other grinding mills.
2.Energy saving, our stone powder pulverizer is easy to install and the maintenance method is also very convenient. Power steering, but low energy consumption
3.Environmental protection, there is a dust collector beg was set in every pulverizer. It can not only ensure the leakage of powder, but also protect the environment.

Working principle of stone pulverizer, stone powder grinding mill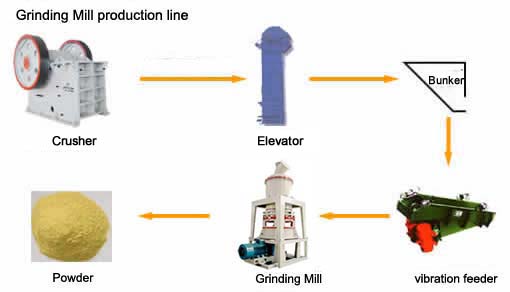 The work flow of the stone powder production line is broken into small stones after large pieces of material enter the crusher. Small stones by the elevator into the pulverizer, the stone in the mill through mutual extrusion, grinding roller and grinding ring into powder, powder grinding qualified will be sent to the conveyor in the dust removal equipment, after a series of processes, packaged into finished products.

After sales of stone pulverizer, stone powder grinding mill

Warranty: 1 year
After Sales: abroad engineer available
Port: shanghai
Payment: L/C, T/T, D/P and other

If you are interested in our stone pulverizer, you can contact us

Tel: 86-021020236178
E-mail: sales@clirik.com
Address: Shanghai Pudong New Area Heqing town Fuqinglu No. 19
Website Leave Message: you can leave your buy inquiry on our "contact us" page
All of Clirik's staffs will welcome to you can come to our factory.