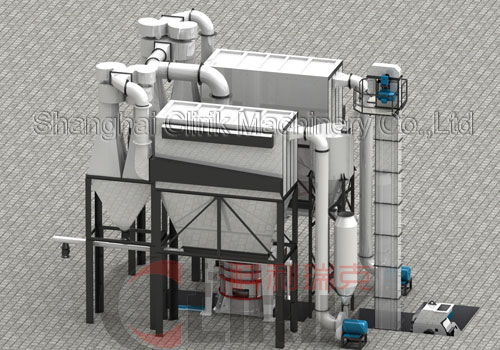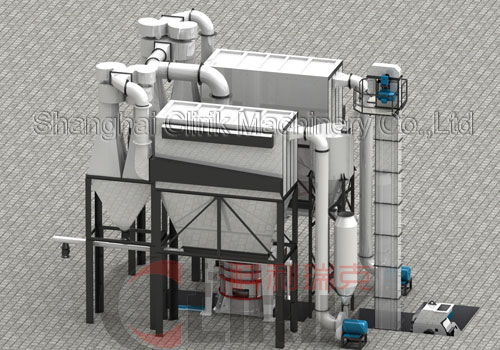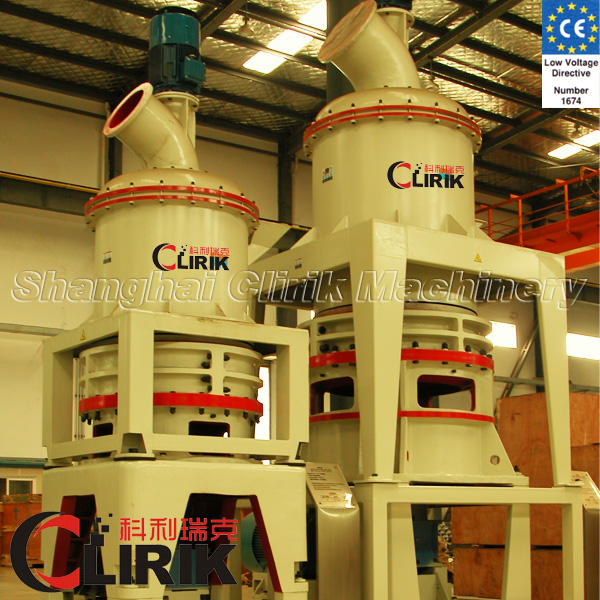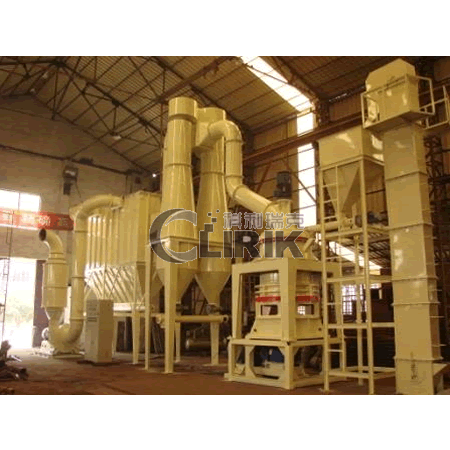 The use of limestone:
Limestone
is very common in architecture, especially in Europe and North America. Many landmarks across the world, including the Great Pyramid and its associated complex in Giza, Egypt, are made of limestone. So many buildings in Kingston, Ontario, Canada were constructed from it that it is nicknamed the 'Limestone City'. On the island of Malta, a variety of limestone called Globigerina limestone was, for a long time, the only building material available, and is still very frequently used on all types of buildings and sculptures. Limestone is readily available and relatively easy to cut into blocks or more elaborate carving. It is also long-lasting and stands up well to exposure. However, it is a very heavy material, making it impractical for tall buildings, and relatively expensive as a building material.
Limestone pulverizer:
There are five types of Shanghai CLIRIK
limestone pulverizer,
they are HGM80, HGM90, HGM100, HGM100A and HGM125. The finished production fineness can be reached 300meshes~3000meshes, 5-47 micron. The capacity (ton/hour) ranges from 0.4T/H to 12T/H.
Main Components of HGM series limestone pulverizer:
HGM series mineral mills mainly consist of main unit, classifier, dust cleaner, powder collector, blower, muffler, hammer crusher (can be replaced by jaw crusher), bucket elevator, sound-proof room, storage hopper, vibrating feeder and so on.
Working Principle of limestone pulverizer:
●The crusher will crush the big materials into small ones, and then the elevator will send them to the hopper.
●The vibrating feeder will send the materials to the middle of first dial evenly.
●The motor of main equipment drives the main shaft and dial through reducer, and the dial drives numbers of rollers moving in the ring channels via pins.
●The materials will be driven to the edge of dial by centrifugal force and fall down into the ring, crushed and grinded by roller, and become powder after production of three rings.
●The high pressure centrifugal blower will inhale air from outside and bring the crushed materials to classifier.
●The rotating turbo in the powder collector will make the coarse materials return to the mill and regrounded, while the fineness will mix with the air and go into the cyclone and be discharged in the discharge bin, which is at the bottom of it.
●The air, which mixed with very little fineness, will be purified by impulse duster and discharged by blower and muffler.
Technical data of limestone pulverizer:
Model
HGM80
HGM90
HGM100
HGM125
HGM168L
Ring Diameter(mm)
800
900
1000
1250
1680
Ring Number (PCS)
3
3-4
4
4
4
Roller Number(PCS)
18-21
24-29
28-36
30-44
30-40
Main Shaft Speed (r. p. min)
230-240
200-220
180-200
135-155
120-130
Input Size (mm)
≤10
≤10
≤15
≤15
≤20
Finished Size (um/mesh)
74-5
(200-2500)
74-5
(200-2500)
74-5
(200-2500)
100-6
(150-2000)
100-9
(150-1500)
Capacity (t/h)
0.4-4.5
0.6-6.5
1-9
2-16
3.8-30
Outlet Size L*W*H (m)
13.9*4*6.2
14.7*4.8*7.2
18*4.6*8.6
14*9*10.25
26.3*7.5*11.9
Note: This specification is just referencing, any changes are subject to the products.