Clirik Stone Pulverizer for Sale
2017-07-26 09:17
There are lots of stone pulverizer in today's market. According to the different use, the stone pulverizer could be devised into household, laboratory, and large machinery. And the large machinery could be widely used in many areas. For example: the grinding plant is usually widely applied in the industries of metallurgy, mining, chemistry, cement, construction, refractory materials, ceramics, and so on. Today, Clirik wants to tell you some news about our mining grinding plant.

The working principle of this type grinding plant including four parts.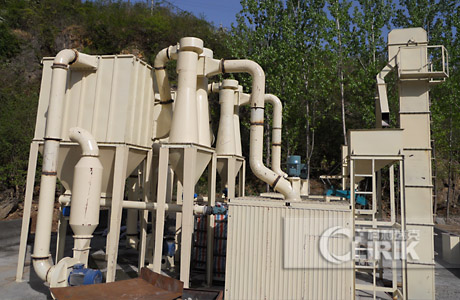 1. After crushed by hammer crusher, the large materials become smaller pieces and are sent to the grinding plant.
2. When the grinding plant is working, the granulated materials are crushed and grinded by the rollers into particles below 47 micron.
3. The high-pressure air blower constantly inhales air within the micro powder grinding mill.
4. Along with the high speed airflow, micronized materials are brought to the classifier.
As we all know, the
stone pulverizer
is very useful in our daily life. If you are interested in stone pulverizer. We can supply high efficiency grinding plant for you. Thanks for your reading.