More Competitive Stone Pulverizer in the Market
2017-12-06 08:45
Stone pulverizer usually be used in stone powder grinding, and it's also named pulverizer machine, stone powder grinding mill by us. It can be used in more than 400 kinds of stone materials grinding, including dolomite, limestone, calcium carbonate, calcite, gypsum, talc, and so on. And with the efficient of stone pulverizer get higher and higher, the stone pulverizer can be used in more industries, such as: mining, chemicals, metallurgy, transportation, hydraulic engineering and etc..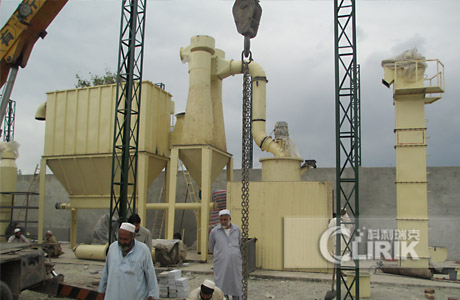 Compare with other stone work machines, the
stone pulverizer
has a high efficiency. For example, the finish powder fineness made by stone pulverizer can be adjusted between 300 mesh to 3000 mesh, and the maximum capacity of stone pulverizer can up to 45 tons per hour.
And the stone pulverizer has a longer service life than other stone powder making machines, because the grinding parts totally made by hard materials, so generally speaking, the service life of stone pulverizer is as 2 to 5 times longer than other types of mining equipment.
Stone pulverizer
, can be used in superfine powder processing, for example, the finest powder fineness can up to 3000 mesh. It's meaning that the powder can have a widely use range than common powder. For example, the rubber, textile, toothpaste even food. So the product made by superfine stone pulverizer is more competitive in the market.
Shanghai Clirik Machinery is a professional manufacturer of stone pulverizer in the mining equipment manufacturing market. Our stone pulverizer is both high efficient and cheaper price, if you want to know more details about our superfine stone pulverizer, welcome to leave your message on our website, and our sales manager would contact you as soon as possible. Thanks for your reading.