Limestone Pulverizer, and Other Stone Pulverizer
2017-08-09 09:15
Pulverizer can be widely used in many areas. Limestone pulverizer is one of commonly stone pulverizer that we usually used. As one of representative stone pulverizer, limestone pulverizer has lot of advantages. I have summarized some advantages that the limestone pulverizer have as follow: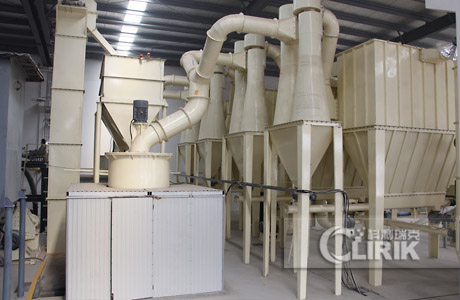 1. Long lifecycle of spare parts
The ring and roller are forged by special material with high utilization. Under the same grinding material and finish special size, the lifecycle of spare parts is about one year, which is 2-3 times longer than impact mill or turbo mill. Furthermore, the lifetime can reach 2-5 years for grinding calcite carbonate.
2. High efficiency
Under the same finished final size and the same motor power, the capacity of micro powder grinding mill is twice as much as jet mill, mixing grinder and ball mill, and energy consumption decreased 30%.
3. High safety and reliability
As no rolling bearings or screws in grinding cavity, there are no problems caused by bolts shedding or rapid wear of bearings and seal components.
Shanghai Clirik, a professional
stone pulverizer
manufacturer. If you are interested in more about our stone pulverizer, welcome to leave your inquiry here. And our sales manager would contact you as soon as possible. Thanks for your reading.