Some Problems Being Existed in the Finished Powder Produced by Stone Pulverizer
2017-04-12 10:01
Although the stone pulverizers in the market are varies in models and with complete function and be applied widely, it exits some problems in the production line, such as the maintenance for the wear-resistant part in the stone pulverizer production line. In addition to this, the finished powder does not meet the requirements especially problems being existed in the facility directly decide the comprehensive benefits in the stone pulverizer production project. As a result, we should find the reason from the problems existed in the finished powder and resolve them.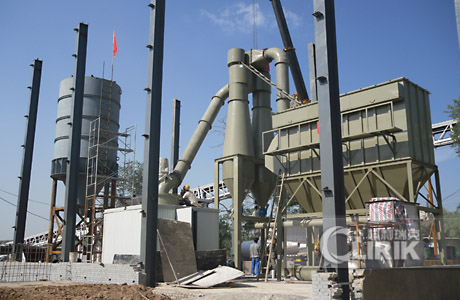 According to the numerous year of experience of application in the production line of the
stone pulverizer
, the most serious problem existed in the finished powder is that its fineness dose not meet the requirements. Unqualified fineness means coarser or finer than the actual size. What cause this phenomenon?
Firstly the classifier can never analyze the finished fineness according to its actual production demands due to its serious wear of vane. To resolve this problem, we should regularly exam the wear condition of the vane in the
stone pulverizer
production process and alter or change it according to the concrete condition.
Secondly, the inappropriate inside air will cause the unqualified fineness, which could be resolved through changing the air to resolve the coarser or finer problem.
Generally speaking, the unqualified finished powder fineness is caused by the classifier in failure. We could analyze it according to concrete condition and then address it. The quality of the finished powder has directly influenced the benefits of the projects. We should be cautious of it to avoid the unqualified powder ground by
stone pulverizer
.