Limestone Pulverizer Price. Try to be Thrilling!
2017-04-19 10:05
Clirik limestone pulverizer price is relatively lower than other manufacturers'. It is adjustable according to your buying quantity and your buying demands. If you buy our most expensive stone pulverizer or if we have built long-term corporation relationship we will give you a discount.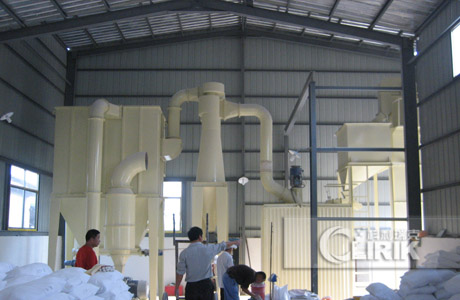 Limestone pulverizer is widely used in mining industry, also is popular in building materials, chemical engineering and metallurgy industries. It can grind the non-flammable and non-explosive materials such as barite, calcite, potash feldspar, dolomite, gypsum, talcum, mica, marble, limestone, kaolin, clay, coal etc. It also has wide applications.

Stone pulverizer has many advantages such as take small area, simple structure and easy operation closed system and steady performance, adopt durable material, it has long service life, it can be controlled intensively and high automation.

Shanghai Clirik is professional in producing limestone pulverizer. Our company has already formed a full set of modern production line, equipped with intelligent, standardized testing and controlling laboratories, owned a professional team for R&D, production, sales and service.If you are interested in this stone pulverizer, or you want to know the price of stone pulverizer for sale. You can leave your message on our website, and our technical engineer would give you the offer.