How to Maximize the Value of the 3000 Mesh Coal Ash Stone Pulverizer
2017-05-03 09:44
As we all know, coal ash is a kind of industrial residue. After being processed by stone pulverizer, it can be best applied in many fields. Well, do you how to maximize the value of the 3000 Mesh coal ash stone pulverizer?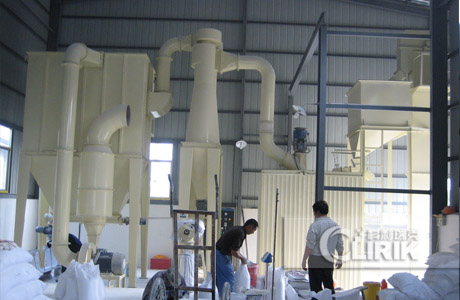 First of all, Clirik comprehensively processes the coal ash like this, the electric feeder adds the raw materials to the coal ash in fixed quantity and time, then be sent into the micro powder
stone pulverizer
. The coarse ash will be ground into the standard ash directly, no other selection, it can be directly transported into the powder collector and stored in the store.
Secondly, the advantages of 3000 mesh coal ash
stone pulverizer
is the product fineness and particle size. After being ground by the stone pulverizer, the coal ash can increase the performance of the concrete due to its small diameters and narrow distribution.
Thirdly, Clirik 3000 mesh coal ash
stone pulverizer
has the capacity of 12t per hour without affecting the fineness of finished products. What's more, the wear parts is made of special materials, which has long service life.
If you are interested in this
stone pulverizer
, or you want to know the price of stone pulverizer for sale. You can leave your message on our website, and our technical engineer would give you the offer.