300 Mesh Raymond Pulverizer for Dolomite Grinding
2018-01-24 09:09
Raymond pulverizer, usually be called Raymond grinding mill, Raymond roller mill and Raymond mill, it's one of the common use mining equipment machines which was used in stone materials grinding. Compare with other grinding machines, if you want to process 300 mesh dolomite powder, use the Raymond pulverizer, you can get higher quality dolomite powder.

The Raymond pulverizer can be widely used in many areas, such as: mining, transport, building, chemical and so on. Because of the high efficiency but energy saving advantages of the Raymond pulverizer, since the Raymond mill was sold in the market, it's very popular by most of the miner, use Raymond pulverizer can process 50 mesh coarse powder, and also can process 500 mesh superfine powder, so if you have one Raymond pulverizer, no matter you want to process coarse powder or superfine powder, the Raymond mill can help you.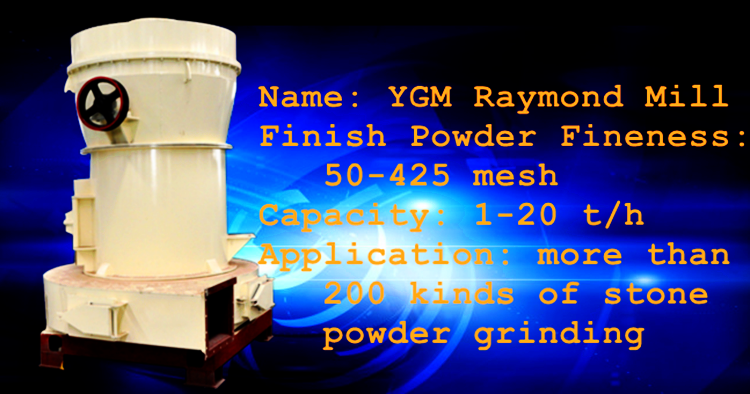 You must want to know, what's the price of 300 mesh dolomite powder making Raymond pulverizer? Shanghai Clirik Machinery is a professional mining equipment manufacturer, and we are especially good at Raymond mill R&D and manufacturing, there are mainly five models Raymond mills in our company, according to your different demand of output, we will recommend you to use different Raymond mill.
Welcome to leave your message to know more about our
Raymond pulverizer
.